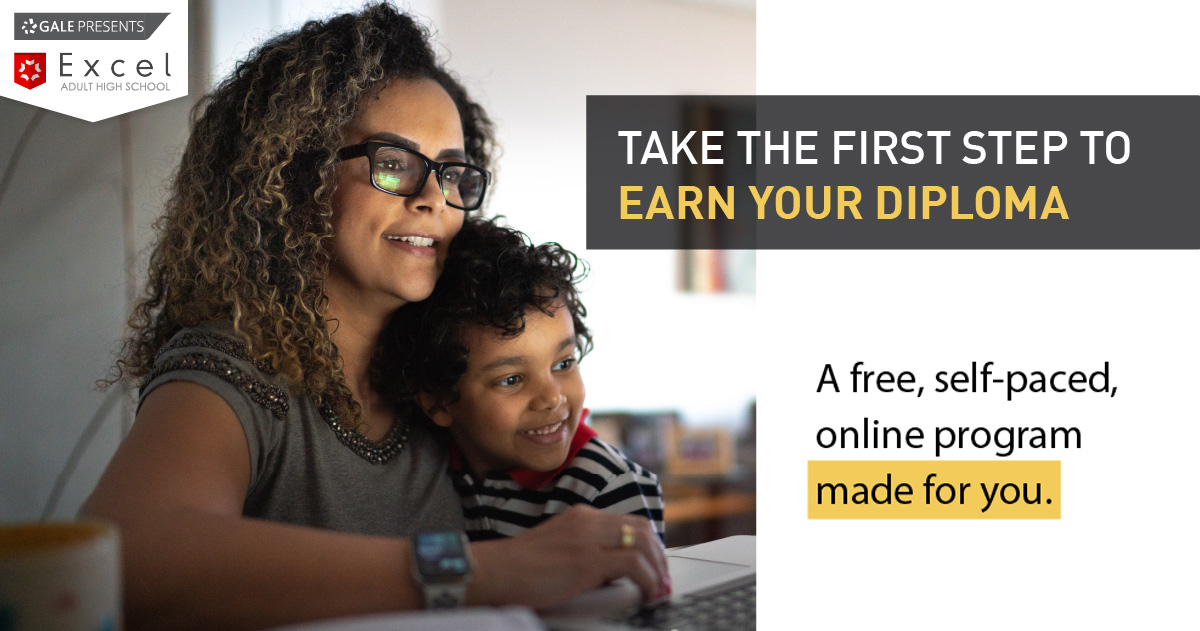 Gale Presents: Excel Adult High School at Saint John the Baptist Parish Library
---
Program applicants must have a library card or be willing to apply for a library card
---
WHAT YOU NEED TO KNOW
Excel Adult High School is a 21.5 credit online high school completion program that allows public libraries to offer accredited high school diplomas (not an equivalency exam like the GED) to adults who wish to prepare for entry into the workforce, further their career, or attend college.
WHO IS ELIGIBLE?
Adults 18 – 30 years old who reside in Saint John the Baptist Parish and have successfully completed the 8th grade.
HOW TO APPLY FOR AN EXCEL ADULT HIGH SCHOOL SCHOLARSHIP
Prospective students can learn more about the program at https://www.excelhighschool.org/library/stjohn.
On our library's student recruitment website, they can take the first step in applying for a scholarship by clicking the Get Started button in the upper right corner.
IF POTENTIAL STUDENTS HAVE QUESTIONS
Email: [email protected]
Call: 985-651-2450
THE LIBRARY'S EXCEL ADULT HIGH SCHOOL PROGRAM COORDINATORS ARE:
Kevin Travis, Lead Coordinator
Raquel Parks, Assistant Coordinator and Marketing
They can be contacted at [email protected]